Muchos de vosotros nos preguntáis sobre los
Dashboards
, que cada vez son mas demandados para soluciones de todo tipo: Business Intelligence, Real Time, Big Data, IoT, Direccion (EIS), etc...
Os traemos una recopilación de 12 soluciones gratuitas para tener cuadros de mando, en algunos casos, además son open source y en otros puedes tenerlo en tus propios servidores sin depender del fabricante de software comercial, como veis hay algunos casos
ClicData is a cloud based dashboard platform that successfully delivers an easy to use, drag and drop graphical interface, while providing the tools for power users to deliver high levels of sophistication.
---
Bittle supports the creation of online dashboards specifically for the SME user. The free package restricts data storage and data sources, and comes with a standard graphics library (instead of a more advanced one). Bittle also supports report creation.
---
LinceBI is a complete open source based solution, including reports, olap analysis, dashboards, scorecards and more, with professional services for training and support
---
Dash supports real-time dashboards for websites, business and personal use. The free version supports a single dashboard.
STDashboard is a no license solution working on top of open source solutions like Pentaho, Mondrian... where a user can create a lot of dashboards in minutes, including external content as reports, olap views and any web content. Not require user technical skills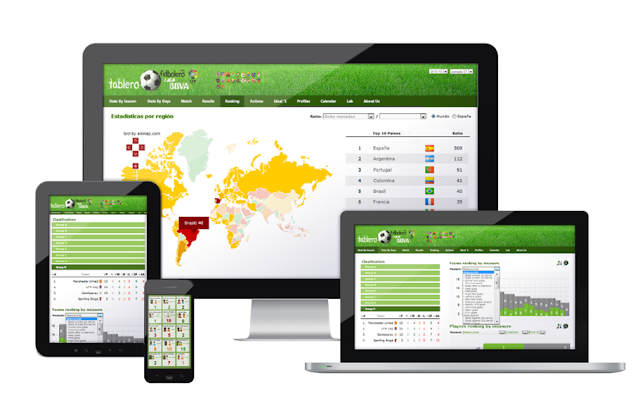 Dashzen supports the creation of both private and public dashboards in the cloud. Private dashboards can be shared with nominated people. A variety of gadgets make up a dashboard, some of which are connected with various data sources (salesforce, Twitter, StackExchange etc).
---
InetSoft provide a free version of their excellent Style Scope platform. Style Scope Free Edition is a small-footprint server that delivers Web-based interactive Flash dashboards and visualizations that can be shared within an organization. The Java-based application can be installed on any Windows, Unix, or Mac desktop and can be connected to data in standard relational databases as well as spreadsheets.
---
Power BI Designer is a business dashboard and data management tool, and it seems Microsoft has at last realised there is an analytical world outside Excel. Free restricted for some cases
---
SAP Lumira lets you understand your data by building visualizations using a drag and drop interface. Combine and analyze data from Excel and other enterprise sources and quickly discover unique insight – no scripts, predefined queries or reports required.
Free restricted for some cases
---
Slemma is a cloud BI and dashboard software that allows devs and non-devs alike to do ad hoc visual analysis against data.
Slemma plugs in directly to the most popular databases (including XMLA data sources), cloud storage and cloud services, and allows to bypass the need for a warehouse. It is easy to create a dashboard by using intuitive drag-and-drop interface or writing and running SQLs to build charts.
---
Syncfusion Essential Studio Community License provides free access to the entire product offering for individual developers and small businesses. It includes all products available in Essential Studio Enterprise Edition and the enterprise solutions for big data, dashboards and reporting. Support and updates are also included.
---
Netvibes is more geared to social media analytics, but can also be used outside this domain. The free service provides the dashboard and reader.
---
Qlik Sense is a next-generation, self-service data visualization and analysis application that empowers business users to easily create personalized visualizations, reports and dashboards with drag-and-drop simplicity.
Free restricted for some cases
---
SpagoBI provides dashboard capability as part of a much larger open source BI suite. SpagoBI offers a specific engine allowing the development of real-time monitoring consoles, to be used in Business, operational and BAM (Business Activity Monitoring) processes.
---
Zoho Reports is an online reporting and business intelligence service that helps you easily analyze your business data, and create insightful reports & dashboards for informed decision-making. It allows you to create and share powerful reports. The free service limits users (2) and data, and has cut down functionality.
Mas info :
Dashboards y Visualizacion
Curso de Visualización y Dashboards
Te puede interesar: